Winter photography ideas – make your portfolio magical
Winter photography ideas can definitely come in handy at this time of the year, considering that winter season comes with certain challenges for photographers. We suggest you using this season as an opportunity to expand your portfolio with pretty winter pictures. As one of the best photo restoration services we present 15 winter photography ideas to make the winter flourishing time for you.
15 winter photography ideas you should try this season
1. Marco snowflakes
Some photographers are really quick to put their macro lenses away till a spring, due to the lack of subjects to photograph. However, there is one subject that's always plentiful in winter – a snowflake. Every snowflake is unique and it comes in different shapes and sizes. You'll never get bored of it. You may be wondering what camera settings for winter photography, specifically winter macro photography you need. In this case, only camera settings won't suffice. You will have to use macro filters or extension tubes to increase the level of magnification and get a closer view of the snow.
2. Walking in a winter wonderland
Snow scenes are always breathtaking. Winter landscape photographers are well-aware of how snow can completely transform even the dullest destinations. Pictures of snow falling will never go out of trend! All portrait photos on this background are amazing.
However, the camera settings for winter photography are very tricky – snow tends to trick your camera, so much white color confuses it and causes underexposure in photos which often results in grey photos. That's why when taking pictures of snow, you'll have to experiment with shutter speed and exposure, adjust white balance to get those magical winter snow pictures.
3. Bokeh effect
What if the weather is so terrible that the last thing you want to do is to go outside? Staying home and creating a Bokeh effect with your Christmas lights is a great alternative. If you want to be creative you can even make your own DIY shapes for the camera! This is also one of the most popular winter photoshoot ideas for couples, as Bokeh effect creates a romantic background in such shots.
4. Stormy waters
Here's a tip from winter landscape photographers - if you live near the sea, the ocean or the lake, don't waste the opportunity to go there to capture dramatic weather conditions and create beautiful winter photos of a storm. No one will remain indifferent to such photographs. Depending on the kind of the picture needed, you can use the fast shutter speed to freeze the motion or the slow shutter speed to show the movement of the water.
5. Winter sunsets
Somebody may think that summer is the best time to take sunset pictures, but they are wrong. Every winter photographer knows that there are very few things that are as impressive as winter sunsets; they offer splendid and rich colors. If you want to try this direction, a polarizing filter will come in handy to help you manage an exposure. Try using a narrow aperture to capture rays of sunshine. If you are looking for winter photoshoot ideas for couples – this is the one for you. Nothing is more romantic than sunsets.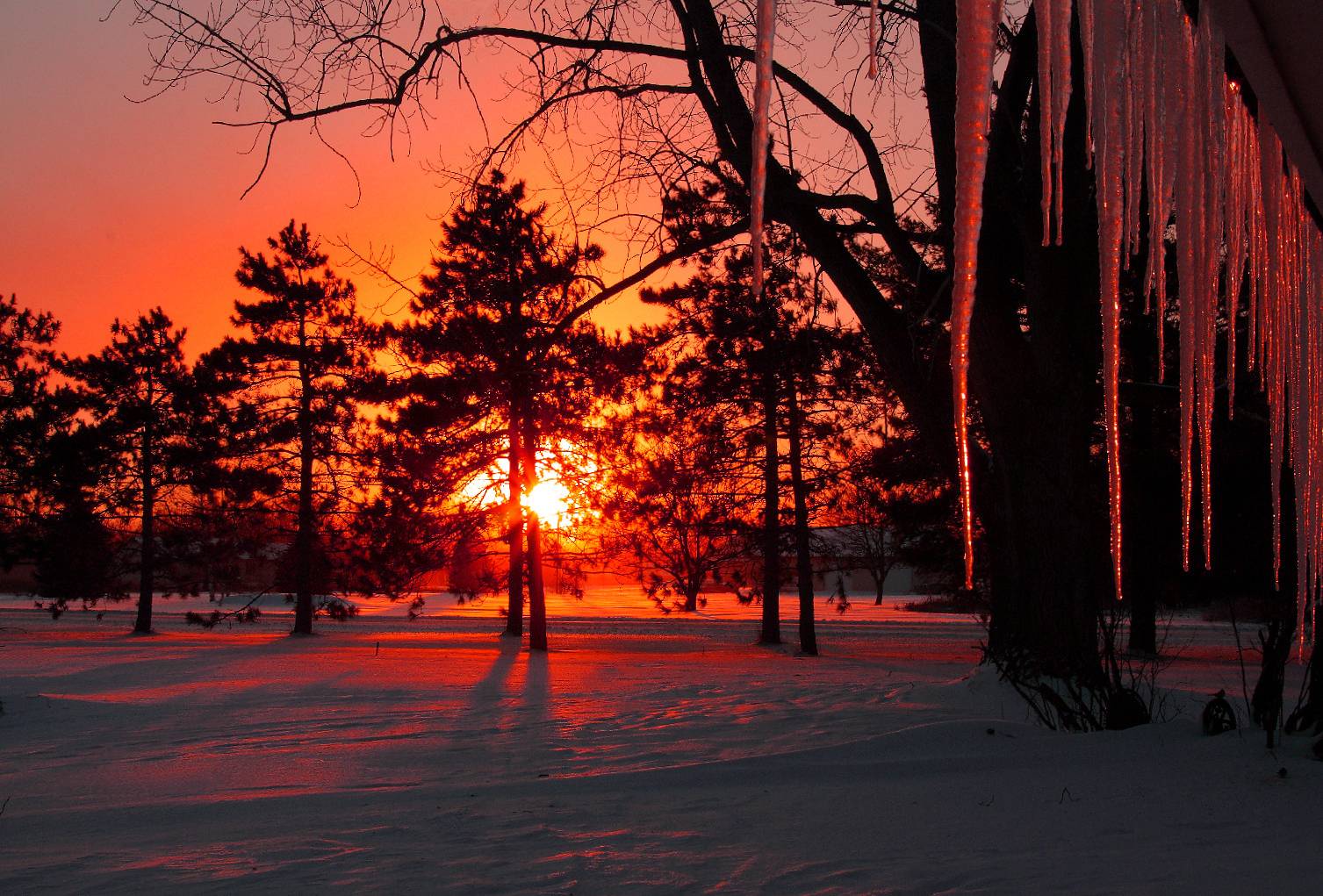 6. Winter photography portraits
It's an exciting time to go outside and hold a winter photo shoot. The ideas are endless and the pictures come out to be fascinating! You don't even need a reflector for your winter photography portraits. Snow will do its job perfectly. However, you should keep an eye on the exposure. It's really easy to overexpose or underexpose the subject in winter.
7. Winter family photoshoot
Everyone is coming home on winter holiday, that's why it's the best time for winter family photo shoot. Whether you decide to hold it inside or outdoors - there is an abundance of meaningful and cute winter photoshoot ideas to choose from! You can even find winter family photo outfit ideas and try to coordinate their clothes to emphasize their unity. Having so many people on a photo session at once is perfect for training your composition skills and placing your subjects differently within the frame. Try doing something unusual that has never been done before.
8. HDR images
High Dynamic range photography shows a much deeper range of colors, and taking such shots in winter can provide you with stunning results. This technique looks particularly good in pictures of a city or landscapes. One thing you should mind is the camera settings for winter photography – an auto bracketing will be very helpful. Besides, it's easy to overprocess such shots, so if you want natural-looking pictures - make sure that the photo editing is natural.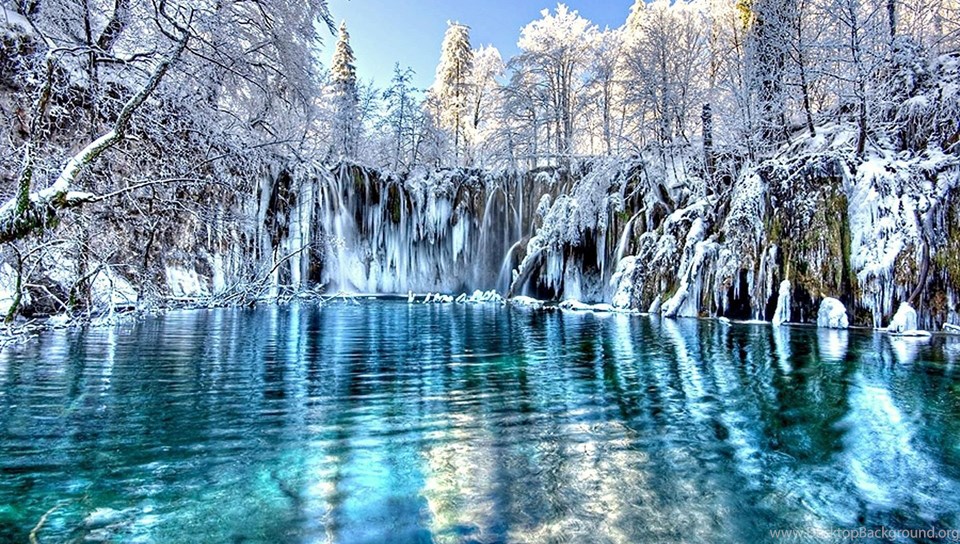 9. Frost and ice patterns
Another thing all photographers forget when talking about winter photography ideas is patterns! They are often being overlooked in favor of more obvious ideas - family pictures in the snow or winter love couple images. These formations are always elaborate and interesting to observe. The best thing is to capture the frost patterns. You don't have to go far – you can spot them on your windows at home or cars. Ice is an amazing subject that will stimulate your imagination. So grab your macro lens and start photographing!
10. Street photography
Winter can be cold and grey, but it definitely yields some great photo opportunities for street photography: from hectic atmosphere in the streets before Christmas to the embrace of a cute couple in snowfall. Do not use flash outdoors. Make the lightning be natural.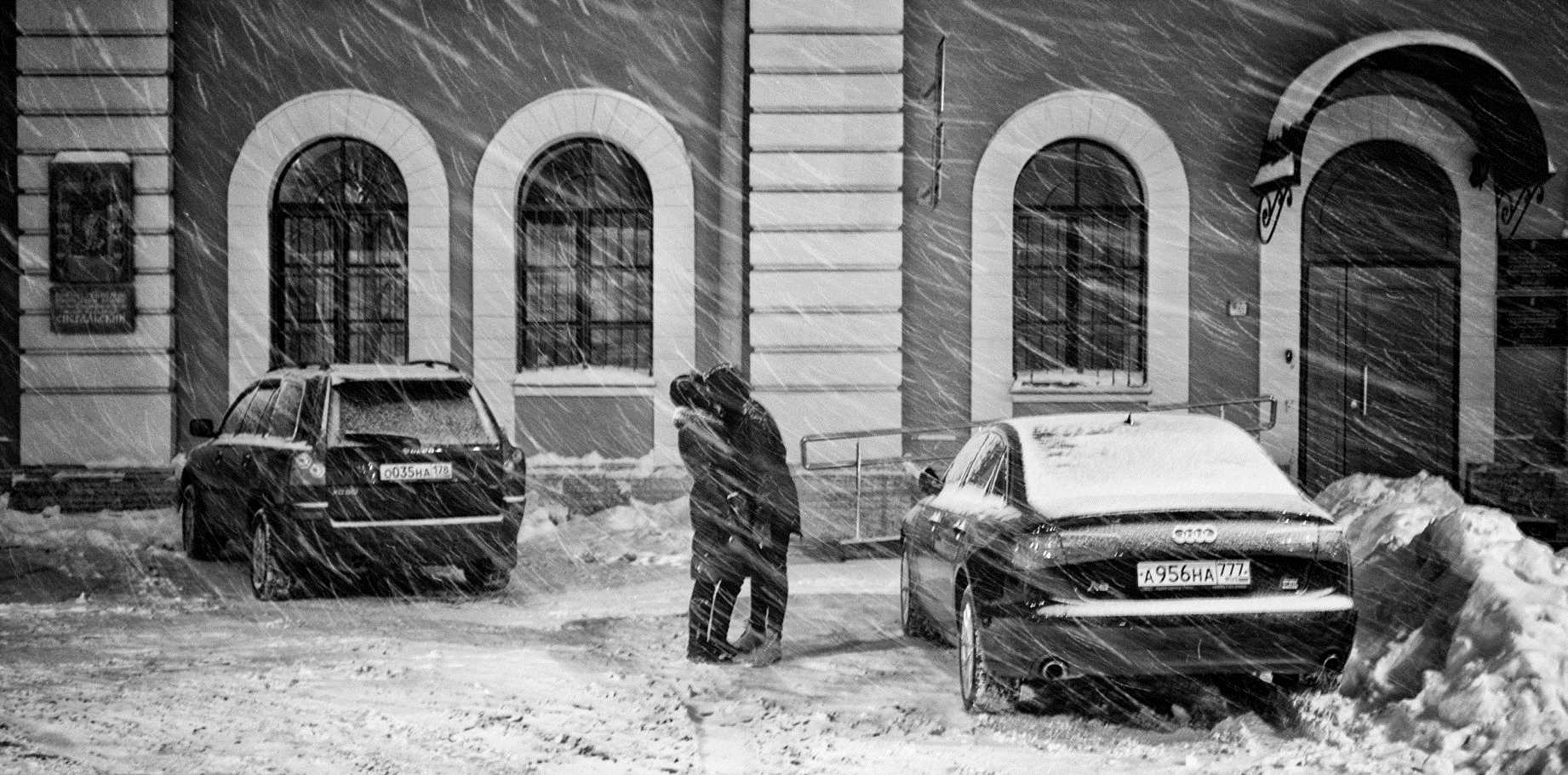 11. City lights
Capture your city in its glory with all the bright lights and decorations! The spectrum of colors is especially reach and mesmerizing in winter, which draws all photographers to nightlife city photography. Consider switching to manual focus to get more control over the image sharpness.
12. Keep golden hour in mind!
Golden hour is considered to be the best time for photographers and it happens twice a day: an hour before a sunset and an hour after a sunrise. Winter landscape photographers use this little trick to their benefit, because they know how much the lighting can transform the image. The effect that golden hour produces can't be replicated with anything. You should always find locations, get ready and plan beforehand. This will save you some time and allow you to be more productive.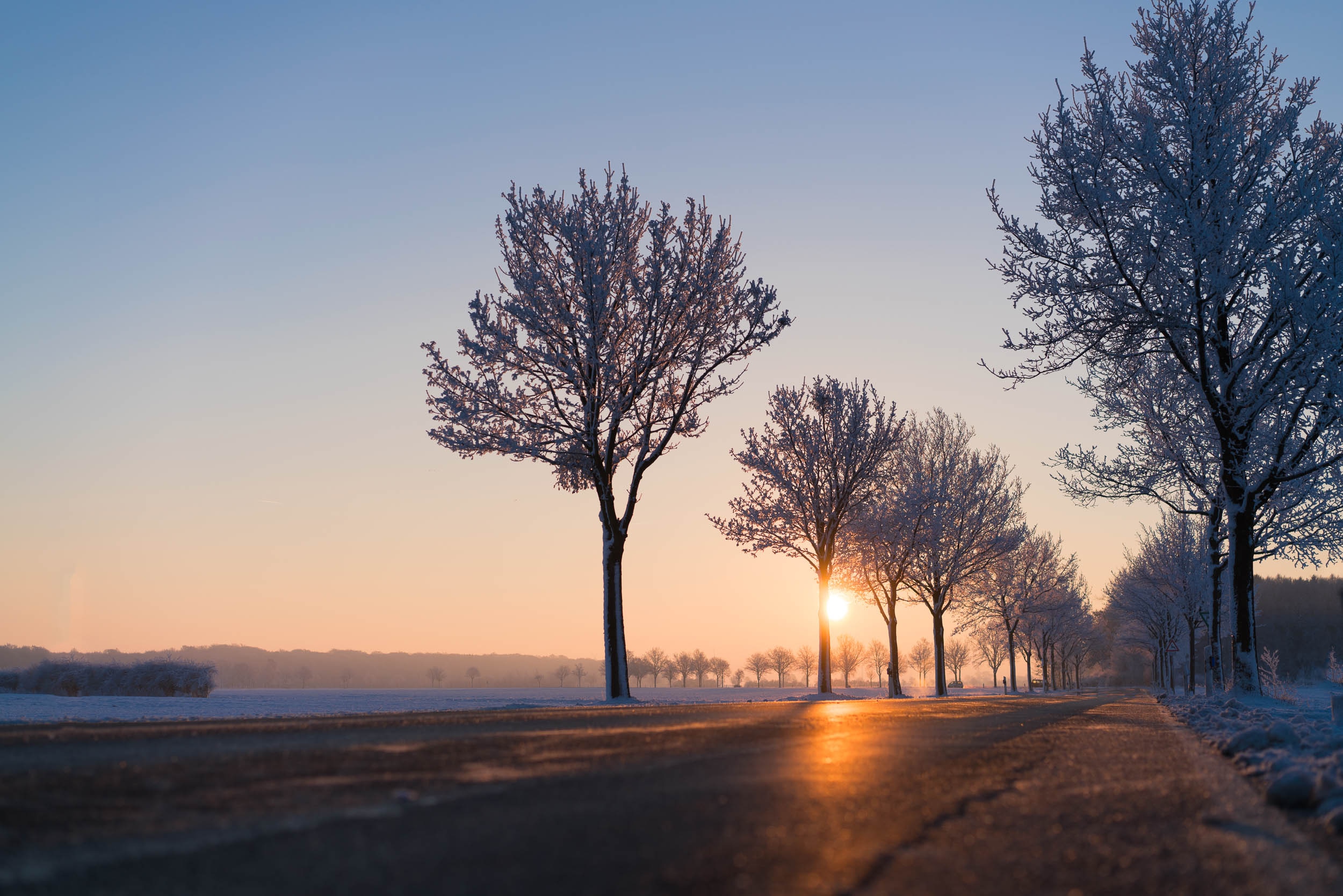 13. Water Landscapes
Winter water landscapes always look like wonderland scenes: magical and peaceful. First, you need to find compelling locations. It doesn't necessarily have to be the ocean or the sea, a lake will be enough. Once you have made up your mind, set out on the location to capture the presence of nature and showcase its beauty. It is also one of the most romantic winter photoshoot ideas for couples. Taking picture of the couple in such a desolate environment will only emphasize their bond! If you want to reduce water glares, make sure you are using a polarizer.
14. Cute winter baby pictures
Winter photos are a must for everyone who has a baby! Every parent wants to capture those precious and fleeting moments of their kids' childhood. Take a look at the article "Children funny photos: the post of nostalgia" to see the ideas for newborn photography.
Luckily, there are so many cute winter photoshoot ideas for the babies that you can try out. However, both winter and baby photography are two challenging fields, and when they are combined - they can cause some problems and pose a challenge. That's why, a preparation is the key point, when it comes to this genre of photography.
15. Don't be afraid of bold colors
When holding a photo session, a lot of photographers use colors that are not flashy and bright. We suggest you doing the opposite! Use the bold colors and ideas in your winter photo shoot! No one needs grey photos that lack contrast. Breathe life into dull winter scenery with ambitious concepts and your clients will be satisfied with results. If you want to see how dedicated some photographers are to creating unusual photos, read the article "Crazy ideas and examples made by funny photographers".
Hope, you've found these ideas for your winter photography useful. As you can see, there's no need to get discouraged or go into photographic hibernation sleep in winter– there are so many winter photography ideas all around and so many things to explore during this season!
Don't forget that you can always rely on our service, when it comes to image post processing. Our affordable photo restoration prices and high quality results show our professionalism in this industry.
Tell you friends about this article!

Would you rate the article?
The article has a rating of:
---
Would you like to discuss this article? Feel free too add comments.
Via Facebook:
Via Disqus: