10 facts about the history of Adobe Photoshop timeline
History of Adobe Photoshop timeline is a must-have for people who work with the most recognized photo editing software in the whole world! Photoshop has been transforming the visual culture and the way we see the world. It has become global and now taken over the photography industry. As one of the best photo restoration services out there, we have taken it upon ourselves to take you through the history of Photoshop.
When was the first Photoshop created?
Even if this software has been an integral part of your picture editing workflow, you still may know nothing about the interesting history of Adobe Photoshop timeline . You may find yourself asking a question: When was Photoshop first developed? Well, its humble roots stretch back to the year 1987, when two brothers collaborated to create an image editing software, that has now proven to be incredibly popular. After creating a beta version of the program, they have made a small deal with scanner manufacturer Barneyscan, Shortly after they made a presentation in front of Adobe engineers and they decided to purchase the license for the product.
The original version of the program was released in 1990 for Macintosh exclusively and has been transforming our pictures beyond recognition for a quarter of a century now. Digital enhancement with the help of this editing software can really work wonders. It can even breathe life into torn and ripped photos, check out the article "How to fix a ripped photo in Photoshop" to find out how.
When you first see parts of Photoshop window you may be overwhelmed by Photoshop interface parts and functions. Photoshop CC interface consists of a number of bars. There are such parts of Photoshop window as Application Bar, Menu Bar, Option Bar, Toolbox, Status bar, Work area.
Application bar in Photoshop provides quick access to the most often used tasks. Menu bar contains commands and options. What is the option bar in Photoshop? It is situated below the Menu Bar and shows the settings of the tool you've selected. Toolbox is a floating panel, which contains instruments for photo enhancement.
Status Bar is situated between your image and bin and provides information about the picture. And Work area is where you edit it. Photoshop named application according to version numbers. Before introducing CS (Creative Suite) branding in 2003 Adobe released thirteen versions of the software. In 2013 they switched to CC (Creative Cloud) and released 15 more versions.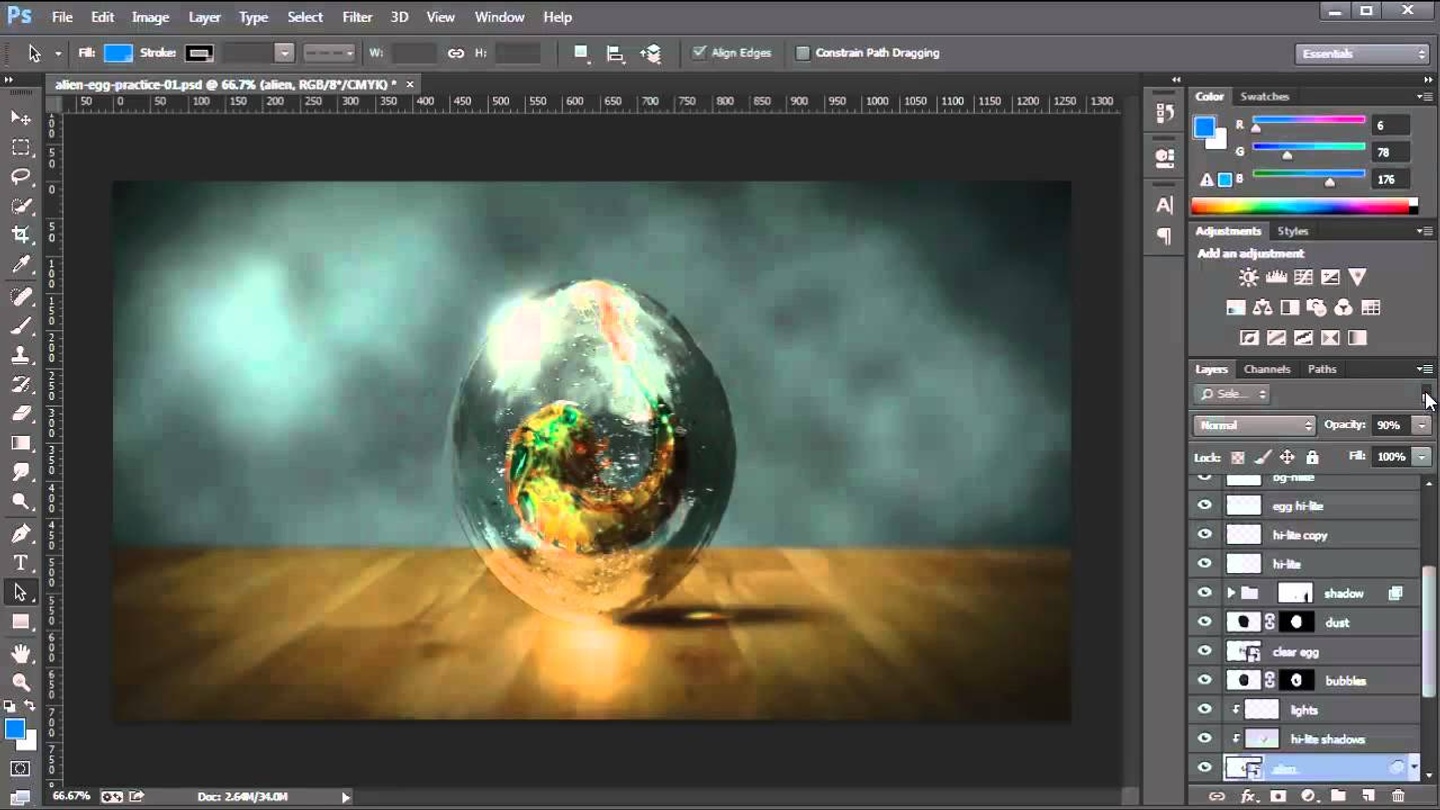 The results achieved with Photoshop can be unnoticeable to the eye. If you want to see it for yourself, take a look at the article "Photoshopped historical photos which make your mouth open". History of Adobe Photoshop timeline is fascinating, keep on reading to find out more about the creators.
Who is the father of Adobe Photoshop?
The person who stands behind such an iconic invention is Thomas Knoll. He was born on 14, of April in 1960. He was educated in the Unites States, in Michigan. Surprisingly, after all this wild success, he continues to live in his hometown - the city of Ann Arbor. Knoll was an amateur photographer since his teenage years and was always displeased with how little you could manipulate the pictures in the darkroom.
He studied software engineering in the Michigan University. At one point of the studies his father brought an Apple Mac Plus home and Thomas used it to help out with his Ph. D. Then he found out that his Macintosh computer's black and white display couldn't show grayscale images. This urged him to code a program that will resolve this issue and laid the first stone of developing the program we now know as Adobe Photoshop CC 2017. His brother John Knoll, who is a visual effects supervisor, actually a co-founder was intrigued.
He gave Thomas his full support and more than that, he suggested that Thomas should further work on it and build it into an application. Writing the software was simply a hobby for him that turned into something global. Because of being preoccupied with the process, Thomas never finished the Ph. D. He and his brother brought the beta version to Adobe (American company creating software products) in 1989 and they bought the rights to the program helping Photoshop come to light. If you take a look at Photoshop versions list and their description you will see that until CS4 version Knoll was the lead developer of a software. He claims, that he could never think of gaining so much success.
What is Photoshop in 10 facts
1. 27 years in the business
Somebody may find it hard to believe, but Photoshop has actually been around only for a relatively short period of time. Thanks to the constantly evolving and improving possibilities, Photoshop has become the go-to application for picture editing in 27 years. From the very first version, when no one knew what is Photoshop to the Adobe Photoshop latest version, this software has been revolutionizing the image outsourcing industry. It's incredible how the name of the application has become synonymous with image manipulation of any kind.
2. Founding fathers
We owe it to Thomas and John Knoll for inventing the software we all rely on nowadays. The program that has now 41 developers, started out as an idea of just two people. At first, they were reluctant to write a full commercial application because of what a labour-intensive process that is. If we measure the concept they came up with by today's standards, it was rather primitive but it was enough to create a multi-million dollar application.
3. The name
Coming up with an original name for the program wasn't easy. It changed several times, because every time they would think of a name, they would find out it had been already taken. Display, ImagePro, PhotoHut, PhotoLab are the names considered at certain points. History of Adobe Photoshop timeline is very exciting and the interesting thing is, that no one is sure who came up with the program's working name - Photoshop.
4. Photoshop and Adobe
A number of companies turned down the original software. They were either not interested or were working at a similar application at the time. Even the Nikon Company refused to buy the rights to it. Adobe Systems is the only company who decided to buy the license to distribute the application.
5. Photoshop versions list
How many Photoshop versions exactly are there? Photoshop versions list shows that since 1988 there has been 35 versions of the software, including two unreleased ones. From Photoshop 0.63 to Photoshop latest version 2017 - the program has come a long way over the years. The most recent ones run on all the major computer and mobile operating systems.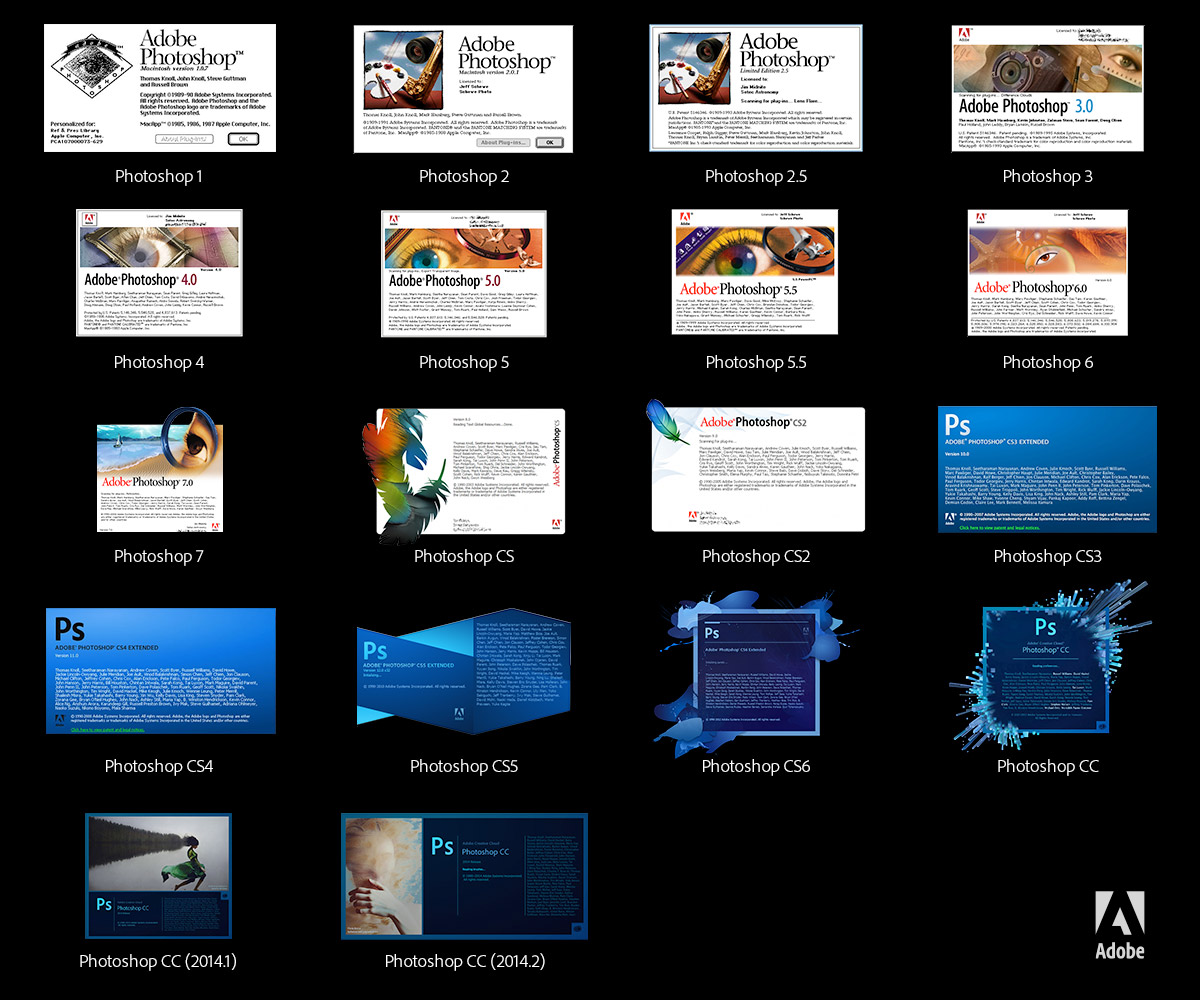 6. The first version
Photoshop 0.63 was the very first version of the software, created on 2nd October 1988. It was made for testing. Photoshop 0.63 did not release but it laid the foundations of the application that we know now. Obviously, parts of Photoshop window have drastically changed since then.
7. The latest version
What version of photoshop is the most recent version? The most recent update is Photoshop cc 2018, that came out this year on the 18th of October. It can boast of a lot improved features. Those features include updates in Brush Management, brand new fonts, the addition of Learn Panel and much more.
8. Possibilities
We all know Photoshop to be a powerful photo editing application. But do you know what else it's capable of? It's true, that originally it was meant only for photo outsourcing, however thanks to a large selection of tools it can also be used for digital painting, graphic design, web design, even editing videos, photo restoration. By the way, if you are interested in the last point, check out our photo restoration samples that will amaze you.
9. Cost
In 2013 Adobe moved from the Creative Suite to the Creative Cloud, renamed "CC" and went subscription based. That means one thing: if earlier clients were able to purchase the program, now the program went subscription-based. Full program used to cost about $2,60, according to Adobe's site and shift to CC presupposes $50-per-month payment. The developers claim that such an approach allows them to deliver updates the moment they are ready.
10. Photoshop competition
There are a lot of cheaper and simpler alternatives on the market: Gimp, Paint.Net, Pixlr Editor, etc. However, none of them can offer a sufficient software that matches Photoshop's capabilities. Have you ever heard someone asking: "What is Photoshop?" I bet not as it's the best software around, that delivers high quality results and will definitely continue to be an essential part of image post processing.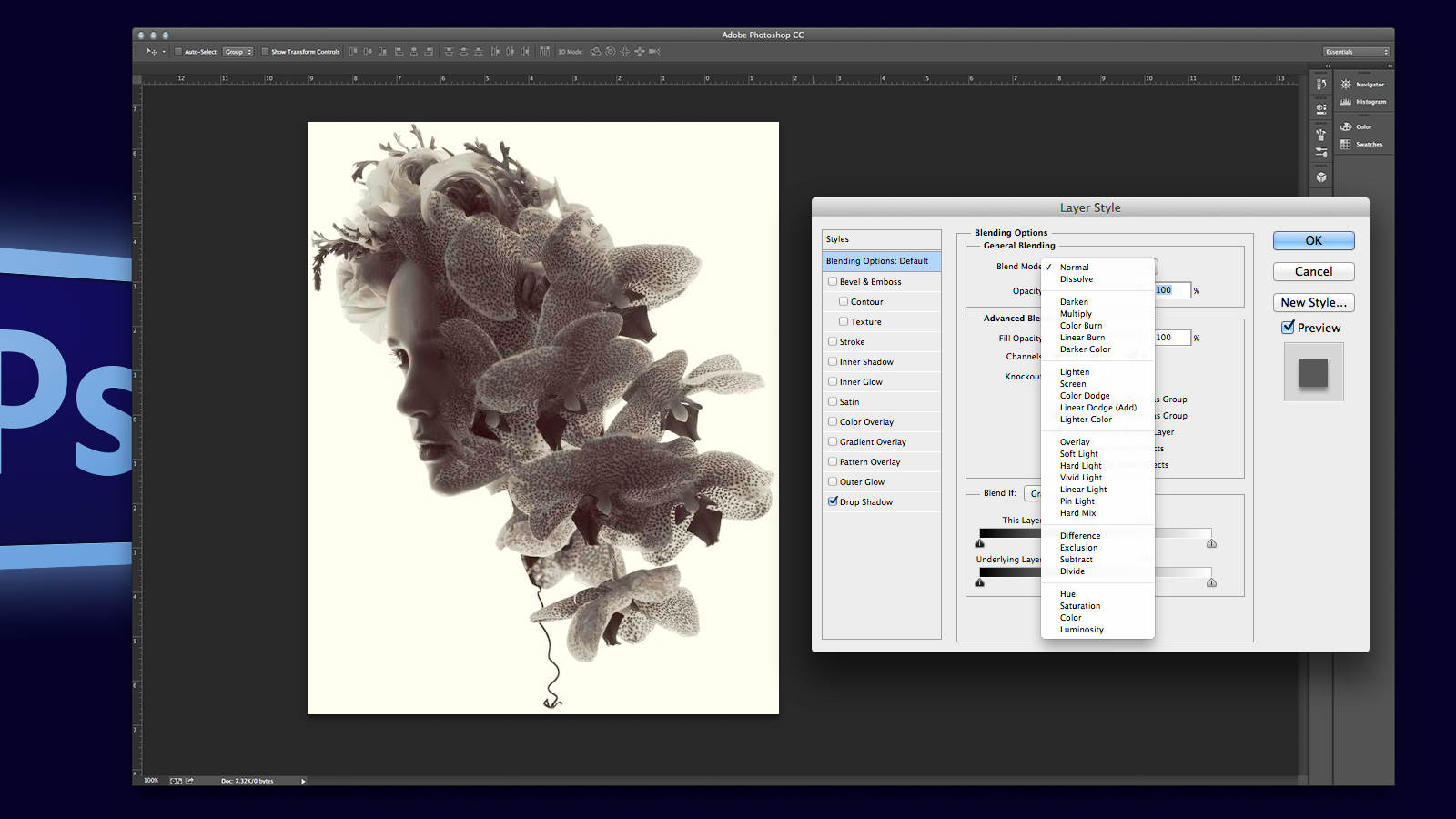 Similar to Photoshop, our online service always strives for a high-quality output and provides an excellent customer service. If you check our photo restoration prices you'll see that whatever your price range is you'll find something suitable for you.
We work with Photoshop, and recommend it to you!
Tell you friends about this article!

Would you rate the article?
The article has a rating of:
---
Would you like to discuss this article? Feel free too add comments.
Via Facebook:
Via Disqus: