Efficient and Smart Photo Editing – Should You Edit Photos On MacBook?
In the digital era that we whiteness nowadays it is even hard sometimes to spot that rapid technological development. You just wake up one day and find out that there were tons of new IT releases yesterday when you were asleep, like beguiling software and absolutely amazing applications that most people would die for. Or there may be tens of companies established on the same day to make groundbreaking innovations. So, as a consequence, we have a wide range of top notch devices at our disposal and absolutely no clue which one is better for our particular needs. That is especially challenging when you are engaged in the photography domain and necessarily have to find the most optimal option for yourself. Depending on the work of you devices and software you gravitate to employ, your efficiency as well as your assets, subsequently, turn out to be different. Apple has already established itself as a gigantic and potent in the boundless technological ocean. Therefore, it is not astounding at all that many people are apt to trust this trade mark and to buy its gadgets on order to achieve a better greater extent of working productivity. In the logical course of things some questions arise. Does it really help boosting your productivity when indulging in photo editing on MacBook? How exactly difficult is it to edit photos on MacBook in comparison with other kinds of laptops and other operating systems? And naturally enough, how much photo restoration can you get by means of photo editing on MacBook?
Is it that difficult to manage photo editing on MacBook?
All of those may seem to be dull questions to ask for some of us. Nevertheless, when your professional success directly depends on how easy you can manage photo editing with the help of you devices, as well as how much they allow you to posses and achieve in the result, they may be exceedingly crucial things to ruminate on. We choose what works for us the best or, at least, feels most convenient at the time. Personal preferences and goal play a big role in the given case, so you can't really guess what will be better for a wedding or nude photographer. It is not up the the specific niche of photography, but to the photographer artist himself. That is exactly the reason why there can be encountered heaps of diverse opinions on how good photo editing on MacBook is, whether it is difficult or in any way difficult to adjust and so on. For instance, some people are convinces that if you edit photos on MacBook you may easily gone out of the game, since it is unbearable or hard to cope with whatsoever. On the other side, there is an absolutely polar point of view that it is the best kind of laptop you can get in order to quickly manage a great amount of photo editing job, to secure the safety of your ideas and artistic work.
There are haters or just not fans of photo editing on MacBook especially when it comes to damaged or vintage photos and a good amount of tedious work which requires a great deal of precision and accuracy. It's not they these people don't find editing features to be good, it's just some peculiarities of how they function. For instance, you may wish to stay in the editing mode after dealing with one photo, but it boots you out, which drive a lot of people crazy. It may actually waste a huge amount of time, if you think about it better. Or it may be vice versa, as with iPhoto. Some people just can't afford professional software to make their photos look flawless or to give their old photos another life and a hell of an upgrade. Therefore, they have no other way out but to use what they already have at their disposal due to the selected digital device.
At the same time, there is another side of this coin. Some people are quite satisfied with the basics, since they are not professionals. They may be beginners, or amateur photo artist who love capturing precious moments. Anyways, everyone nowadays has a desire a pretty profile picture or alluring news on their social media page, even if they don't directly admit this fact. Thus, they simply do not crave to posses the moon and the starts of photo editing software. Basic features and functions are pretty much enough for them. Besides, the operating system is private and closed, as well as all the changes may synchronize automatically on your other apple devices. There is no doubt that it's not the best thing ever, but what do you think basic and average users of photo editors expect? Nothing much, just a little bit of improvement they are capable do achieve on their own. Besides, there are a plenty of ways of improving the experience of working with what you already have. There tons of tutorial of how to edit photos on MacBook, like this one – "How to turn Apple Photos into a more powerful editing app".
What is more, many skillful and experienced people have shared their tips and tricks on their blogs and elsewhere, so the only thing to do s to have a desire and a little bit of time to make some extra efforts.
Nevertheless, if you need to have professional photo editing software programs at hand notwithstanding whether for professional usage or not, there is a vast range of things you can choose from. Once you find you photo editing programs which works the most for you, it doesn't really matter what kind of gadget you deal with. The most important thing is that you should have all of the opportunities to have that software and that is pretty much it. There is a multitude of photo editing applications and programs that can help you greatly when photo editing on MacBook. Also applicable when making changes to old photos, giving back life to them and enhancing the quality of time-proven photo images. Such apps are, without any doubt, a better chive when it comes to photo restoration. Our photo editing gallery which showcases amazing photo restoration samples proves this fact. With the help of pro apps you can easily get Amazing historical photos colorized and brought back to life.
Top tips for efficient and resentful photo editing on MacBook
As far as tips and tricks on how to edit photos on MacBook are concerned, again, it all depends on what you really need. For those, who want to get on a higher level there is one way out – great photo editing programs and skill developing for them. For those of you who are pretty chuffed with basics and don't need something out of this world, there is something to keep in your mind.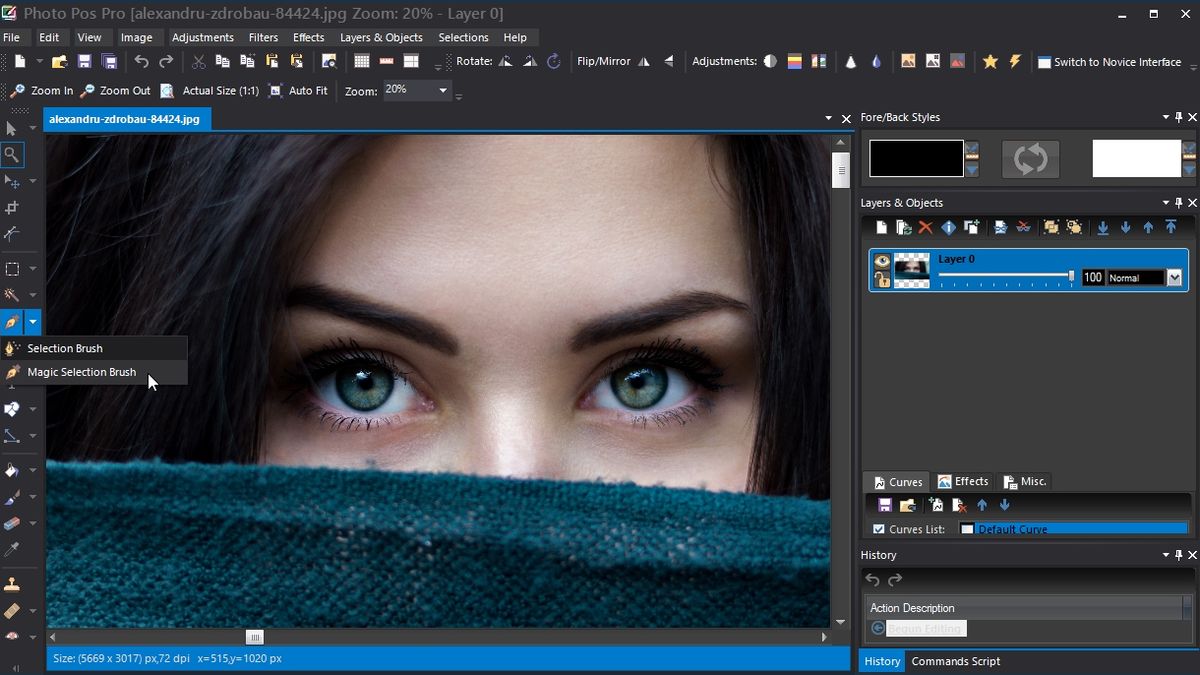 First and foremost – adjustments, which allow you to apply multifarious filters, fix exposure and lights, remove spots and blemishes, straighten and crop, employ extensions etc. Even basic users already know about this stuff. But did you know that when doing photo editing on MacBook, you can save adjustments for another edit? That is pretty cool, especially if you don't want to spend long hours doing one and the same thing. All you need to do is to copy adjustments in the Photos Menu and paste them back on another edit. You can easily deal with a group of photo images without wasting much time.
In case you need to edit several photos real quick but wish to apply various adjustments to them, than you may try using side by side editing. In this way you can fix up to four photo images at a time. Comparative editing can give a bit of advantage to a smart user.
Sometimes things just don't go the way we want. Photo editing on MacBook may turn out they way you didn't expect them to be, as well as any kind of editing, basically. We may save the edit and then realize that it isn't flattering at all, or something about it is wrong. Therefore, it would be always nice to have a backup copy just in case. Just duplicate a photo image you wish to edit and experiment anyway you want without fearing to lose a nice shot once and for all. Besides, you may use quick fixes do add automatically modifications to your shots without breaking your head over ways of giving your photos an upgrade. Automatic adjustments typically do a nice job, especially if you want simple but quality improvements in a short term. But in order to achieve a more customized look you should some manual adjustments, of course.
What if a photo you used an automatic focus and now some of the details are blurred? In most cases, we just get upset that a great picture has lots of out-of-focus details that make the overall photo look poor. This problem is possible to be edited, without any doubt, although sometimes it comes with a cost, alas. Sharpness adjustment may help a lot in this case. One may be exceedingly accurate with this function, since it may be easily over-applied and then the whole picture will look artificial, unnatural and unflattering. Nobody wants that. Therefore, one should be careful and precise enough. There is no need to be in a hurry. It's better to take your time and make the picture as clear as you wish it to be. One more trick, is that you can compare the images, using the same comparative editing. It may help you avoid the overuse when making changes to an out-of-focus photo image.
One more advantage of photo editing on MacBook is that it offers a full screen mode for photo adjustment as opposed to Photoshop. Editing images in iPhotos can be, on the other hand, be taken to another level – you may switch to the mode free of distractions. Just click on the full screen icon and voila – you may have more working space and a better view of what you are dealing with., so that you can be more precise especially with details. Besides, it's quite handy for smaller Mac laptops. With these simple tips it is possible to make the overall experience of photo editing on MacBook much pleasant and productive. They may be quite handy when also trying to restore damaged photo image on your own, or when creating vintage photo shots as seen in our article "Funny vintage photography in the modern world".
Most highly sought after software to edit photos on MacBook
The basic features offered by iPhotos are not bad at all. Never hell, they are not meant to be vigorous. Therefore, if you gravitate towards more professional photo editing opportunities as an ordinary user, or if you wish to be efficient and ludicrous enough with your photography work as photography artist, then you need to know some of the software programs which are considered to be great for Mac. Which to choose depends merely on your: your personal preferences, tastes, needs and requirements, as well as opportunities, including finances. So, here you go, a list of the best photo retouching programs (as considered by the majority of photography professionals out there) to edit photos on MacBook.
Lightroom
You have probably expected it from the very beginning, so here you are – Lightroom. This photo editing program is quite well know and love all over the world. Lightroom is actually a part of photo editing suite produced by Adobe's Creative Cloud. Photo organization tools of Lightroom are made on the basis of the metadata for each of the pictures. That basically means that you can search through tons of various photo images very easily. One more great thing about it is that you can even create a new folder within the program in order to store you favorite edited images. In general, Lightroom is just a perfect choice for those who wish to possess adjustment tools of high detailing. You can do a lot of quality stuff there like sharpening, color correction, fix light and shadow balance, exposition and much more. Great thing about Lightroom is that you can have a free month trial first and then have the whole package together with Photoshop for some monthly payment. Lightroom and Photoshop are awesome for restoring photographs as mentioned in of our articles "Where to find restoring old photographs in Photoshop services". No wonder a multitude of photo restoration services – avail themselves of this very photo editing programs.
Foror Photo Editor
Another great photo editing program you should probably consider is Foror Photo Editor. First of all, it is exceedingly easy to use, so it is a great starting point for photographers and photo editors on the make. Or even if you are a new Mac use and photo editing on MacBook petrifies you, Foror Photo Editor is exactly what you need. The interface of the program is quite easy to navigate about. What is more, there are a lot of options to try out except basic feature which are required as a rule to enhance the quality of photo images. Besides, you can customize the program itself. It does not cost much to add a multitude of additional effects and feature which might be useful for you.
Pixelmator
Pixelmator is a great option as well. It also has a great set of tools and options, especially for mesmerizing layering tools deserve additional attention. They allow combining, masking, foregrounding and background layer shaping and son and so forth. All you need to do is to explore and try. You can go wild with all the opportunities of the program when photo editing on MacBook or stay more or less conventional and subtle. One way or another, you will get pretty awesome results if you work hard enough. If you need a pretty powerful photo editing program but don't want Photoshop for any reason, then Pixelmator is a nice alternative to it. Additional advantage is that you don't need to pay as much for it as for Photoshop or Lightroom.
GIMP
It is actually a kind of an open source version of a very well known program for us – Photoshop. In general, it is quite a powerful and advanced photo editing app which offers a lot of opportunities for customization, especially when it comes to color reproduction. Like three previous programs, it has also much to offer, but it is absolutely free. That is a great incentive for those people who have just taken up photography or do photo editing just for themselves, not professionally.
Pixlr
Here is one more free app for photo retouching which by no aspects concedes to the ones mentioned above. It enables you to use nice filters. The app is especially good for those ardent fans of networks. Lazy photography lovers will be in raptures over the app: it does not require you to do much but it gives you a pretty good range of options to optimize your photo images.
Snapheal
This app is absolutely awesome when it comes to the removal of unwanted objects in the photo. It happens all the time: you have a great photo, fabulous subjects, everything is fantastic but there is a huge BUT – someone or something which has been captured without a purpose. It may be anything, even a teeny-tiny detail which can spoil the overall photo, and thus the general esthetic experience. With Snapheal you can remove any unwanted object despite their size or location in the photo. Besides, there are a few options of how to do that as well, you should definitely try it out. A gret plus is that it does not cost much, so pretty everyone can afford it and avail themselves of all of its advantages.
There may be hundreds of various opinions on how it is difficult to edit photos on MacBook. Many men many minds, you know. We all search for what is better for us, what woks the most and gives ravishing results when it is most needed. Simpler to say – tastes differ. That's an irrefutable well known old fact. Photo editing on MacBook may be a piece of cake for you, or it may not, it does not really matter when you have loads of work and absolutely no opportunity to get down to that pile of raw photos and get them. Or even if you do posses an ideal pack of photo editing applications and most highly rates digital retouching software, it may turn out to be a complete disaster for a number of reasons: no skills, no time, no precision whatever.
Isn't it then better to think about your long term perspectives and select the option, which will for sure reward you with utmost results? Why not indulge in photo shoots and arrange meeting with potential clients, as well as optimize your services to attract more of them? Therefore, there are only two relevant questions left: why not outsource your photos and why not choose our image retouching company? Our photo editing company can help you out and supply you with any kind of professional photo editing aid. The same thing when it comes to old photo restoration or editing photo in a highly raved retro style. Our Damaged Photo Restoration Company is skilled and knowledgeable enough to make the best out of your photos and to restore cherished old photo pictures. Not only do we fulfill our duties in time and in the most efficient way possible, but also suggest reasonable photo restoration prices. What is more, we take care about every single client of ours and expect them to come back for more, which can aid them humongously in their professional lives. Our professional photo editors adjust to your needs and demands, trying to satisfy all of the necessary requirements.
Tell you friends about this article!

Would you rate the article?
The article has a rating of:
---
Would you like to discuss this article? Feel free too add comments.
Via Facebook:
Via Disqus: