Instagram photo editing strategies for photographers and digital artists
The modern world amazes people with various genres of photo industries. That makes photography an indispensible part of everyday routine. We believe that everyone will agree that we are already used to admiring beauty of professional wedding shootings, extravagant high end photo sessions, tempting nude art and even photo restoration samples. Most of us imagine professional photography as printed art somewhere in fashion magazines, in albums or exhibitions. Still, modern technologies are rapidly changing our world making social networks a part of everyday life. Nowadays it is hard to find a person that does not have any accounts in Facebook, Instagram or other social networks. We already know how to use them, how to make photos for them and how to get as many likes as possible.
To add more, on Youtube we have more than enough information of how to make your Instagram account popular with the support of beautifully improved pictures. One of such videos you will be presented with. We hope that after watching it, you will realize how much can be achieved in case of having professionally edited photos on your account.
Still, this article will be focused not only on strategies of having numberless likes under every image that you post. We would like to touch a deeper problem which is possibilities of using Instagram for professional targets. Therefore, this piece of news will be quite helpful for those, who have connected life with photo industry. Here we mean photographers and photo manipulators, as for them Instagram photo editing opens new tempting horizons both for self-development and climbing up the career ladder.
In the article we are going to explain how to edit Instagram photos in order for them to contribute to your business. Depending on the targeted audience we will draw your attention to Instagram photo editing tips that may be used by photographers, describing photo taking rules, and by digital artists, appointing to modern retouching tendencies. We anticipate that with these pieces of advice your business will grow as mushrooms after rain. Thus, every time you will need some support, wise advice to ruin your hesitation, read this article as a source of inspiration. Thus, relax, take your photos and read what can be done with them.
Editing Instagram photos after posting – How not to spoil the quality
The first you should care about in editing Instagram photos after posting is their quality. Notice that even the most unusual, interesting and beautiful photography will not cause the expected affect in case it is unclear and blurred. Thereafter, notice two things. The first is careful selecting of only the best samples of shots with clear lines and minimal number of captured drawbacks. And the next is that after you edit photos for Instagram their quality must be improved, but not vice versa. That will be your initial steps to successful business based on your Instagram account.
There are so many stories that prove how Instagram photo editing can be useful and profitable for any kind of photo business. Still, in all of them you will find out that enthusiasm is not the only component that is needed in case of your account to meet popularity. There are several problems that every Instagramer will face.
Changing tends is the most painful problem. It is obvious that such photo trends change every season, so that it is too hard to catch up with them. But your goal is to improve business and attract as many followers as possible. Thus, this challenge must be overcome. To begin with you have to know all rules of the site you work with. Varied updating algorithms, the possibility of sharing stories should be totally familiar to you. Still, with all of them, getting profit is much easier.
Our goal is helping you, as we realize how difficult is it to find appropriate pieces of advice concerning editing Instagram photos after posting. Thus, we have prepared for you tips of the highest effectiveness that are checked by such trust-worthy components as time and experience. We will share all photo discoveries from the most popular Instagram bloggers that are already making money there.
1) Have strict schedule
Surely, like for any kind of business, having planned schedule is vital and crucial. It will help you with developing your Instargram account regularly. And that from its turn will bring you profit even quicker than you might expect. To use Planoly, as that is a special program for planning and much more, will be brilliantly. It will plan instead of you when you should post photos. It will also set all necessary reminders and, what is the most surprising, it will help to store all images that might be used for future posts in your Instagram. The algorithm of its work is simple, you download a post to it when having time and when the mentioned date comes, it sends you a reminder or even post picture automatically.
It is quite convenient that the program may work both on your smartphone or pc, allowing you to follow the most important Instagram rule. Not all people know that posting photos in a particular time will bring you benefit. For instance, if you post pictures at 5-6 pm, chances that they will be assessed by a big number of people are minimal, as all people return from works at that time. Therefore, the most convenient time is morning and, that is quite surprising, night. Take it into account before uploading new photos.
2) Upload only quality photos
Before you reach immense success, you will have to renew your account multiple times a day. The rule is understandable, as the more you post, the more times followers will see the content. Still, you should stay reasonable concerning this advice. It will be useful only if your content is of high quality. Thus, it is better to upload photos once per day, but this post will be carefully thought over. Therefore, people will be mesmerized by Instagram photo editing that was used by you even if it was only a single photo. The same is connected with topic of your posts. In case you are advertising your services, pay attention that your content is not monotonous. For example, in case you are engaged in photo restoration services, prepare varied images to illustrate this.
3) Be close to your followers
To edit photos for Instagram means being responsible for what you are posting at your account. Thus, according to trust-worthy Instagram photo editing tips, before uploading images, think what type of content will be the most popular. In case it is difficult to choose, consider what your target audience will be. If it is junior or senior, think how much it knows about the photo topic that you are presenting and also about your personality. Choosing 3-5 things all your followers will have to know about you will be great. Definitely as soon as you have chosen, it is better not to change the topic.
And don`t be afraid that you are weak in photographing, editing or writing. In case of the first two problems, only training can help you and in case of the third, you may tell everything you need from your photography.
4) Use Instagram stories
The question of how to edit Instagram photos is not limited only by rules of image retouching. Nowadays, Instargram stories are on the wave of the biggest popularity, as they build better connections with audience.
There are some rules of how to create an eye-catching story. Firstly, you should make them in advance, so that they will be more thought over. Moreover, for representing your brand you should use not quality equipment. Adding text is also important in order to tell your potential customer a story or to present sneak peeks. And the last will be to use calls-to-actions or swipe-up feature. Such lead-generated tools will encourage your readers to account more. With their support your audience will be emboldened to click on the links that lead exactly to your account and products or services that are advertised there.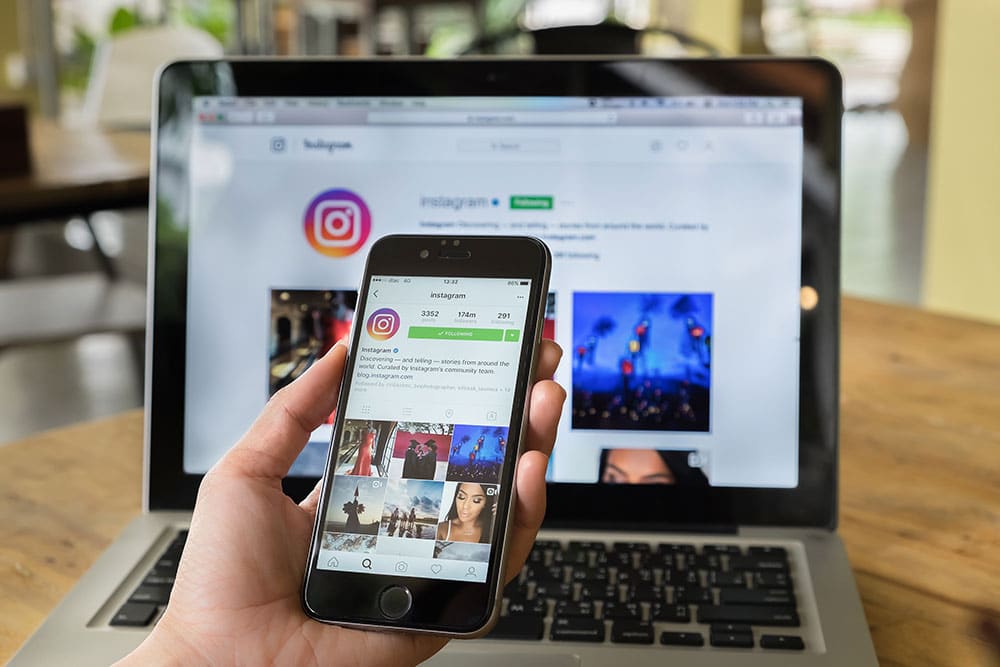 5) Do not duplicate others
All Instagram photo editing tips are based on the idea to make something unique. Therefore editing Instagram photos after posting trying to repeat somebody is definitely not the best idea. Of course, you are not prohibited to try some already used strategies, but coping all of them is not fair and effectual. Thus, after browsing popular account, go back and find unique ways to edit photos for Instagram with underlining your style. In other words, you are advised to apply such strategies that will benefit for your business. For instance, if you are a photographer, than pay attention to uploading photos from backstage in combination with final variants.
Instagram photo editing tricks you might not know
If the first list of advice was connected with choosing the appropriate topic and algorithms of developing your account, the next tips will cover the question of taking photos for Instagram.
So, what should be done for your photos to improve your business in Instagram?
1) Save your photos
The option "save your original photos" must be included to your account, so that you will not lose them forever.
2) Delete or edit comments
In case you see something offensive or face not constructional critic, feel free just to delete it. By doing this your potential clients will not change their minds to try your services.
3) Create Hashtags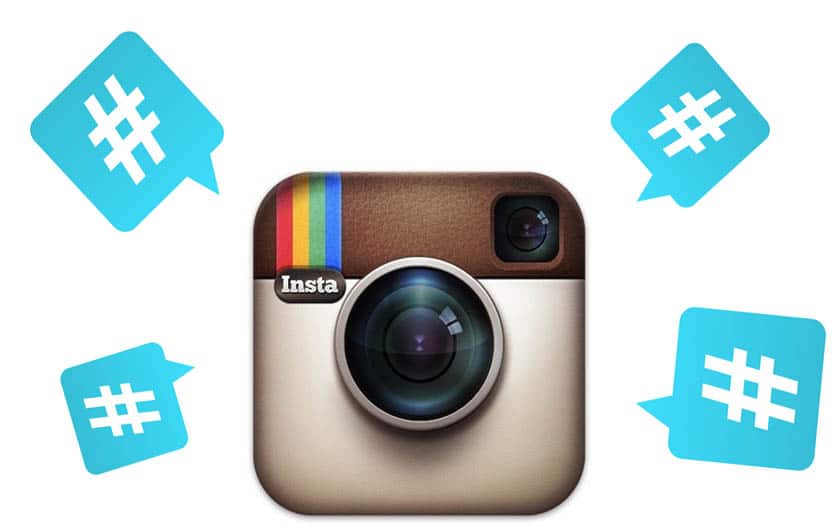 There are two variants. You may either make your own Hashtag for every post or create a unique one that will make your brand recognizable.
4) Always use filters
Yes, if you hesitate how to edit Instagram photos, just use filters. One more advice is to apply such filters even if you are not going to post it. Just set your telephone to Airplane Mode, edit them and delete it when the upload is failed.
5) Zoom in
That will help your clients to see all details better and be confident in the quality of your images and therefore services.
6) Do not be limited
Surely, that Instagram is popular, as every day millions of people like photos of each other with its help, but that is not the only platform you should work in. It is better when Instagram becomes the supporting power for your business, but not the only hope.
7) Choose the best samples
It is connected both with your personal pictures and commercial ones. So, in case you are eager to share private photography in order for your clients to become familiar with you, select the best ones. The matter is that if person exerts oneself to look better, people on the subliminal level tend to trust him/her. Get inspired by The power of beauty – the most beautiful women of all time.
8) Likes are not the only target
Surely, they show whether your account is popular or not. Thus, do not follow all strange trends to collect likes. Try to do something that will be worthy for years. To understand what we mean read Most famous photographers and the history behind them.
9) Use natural light
Lightning, especially natural one, is a key component of beauty of your posts. And natural light is read better than artificial one.
10) Capture the moment
No matter whether you are a photographer or photo manipulator, pictures with captured moment are the first to be remembered. And that is your target, which is to be recognized and discussed. So, put all hesitations aside and upload atmospheric, unusual and unforgettable photography.
Nowadays Instagram is so popular that it is quite hard to become popular and recognized. We are not magicians and do not claim that we have revealed all secrets, but still we have tried to this. As you have guessed, our main specialization is photo restoration and we proffer us services at modest photo restoration prices.
Tell you friends about this article!

Would you rate the article?
The article has a rating of:
---
Would you like to discuss this article? Feel free too add comments.
Via Facebook:
Via Disqus: