Vintage Wedding Photography of Present Wedding
Vintage Wedding Ideas is what more and more often brides from around the world are searching in the Internet. But, actually, all you need to do to organize real vintage wedding is to look at your grandparents' photos. If they are damaged, contact photo restoration services.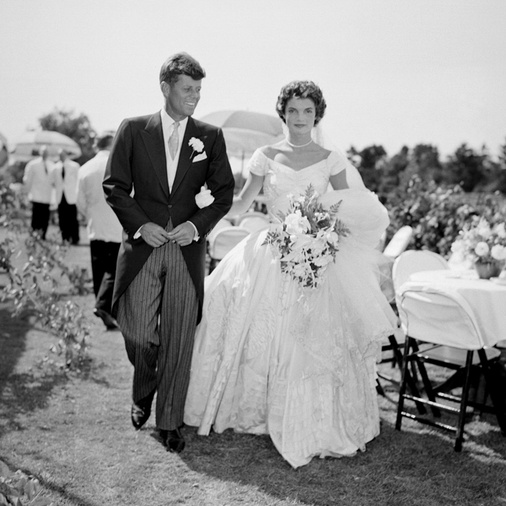 We all sometimes just want to remember the past, to keep up the traditions, not new fashion trends. Still, old is something that's already proven and trustworthy. Not always, but most likely to be this way. There is special chic in it, everything old looks very elegant and stylish. When we hear the word vintage, we think of something luxurious. So it's not surprising that young couples are increasingly thinking about getting married in vintage style. Here you get inspired.
Vintage is an old style, which was called Retro before. Vintage, on the other hand, implies that all antiques are real, found in antique shops, flea markets, and grandma's wardrobe.
It is very difficult to pick a wedding decoration, entirely consisting of vintage things. But each such detail will be your special pride, show the individuality of your celebration and the family traditions that are kept by more than one generation.
By the way, Where to find restoring old photographs in Photoshop services find here.
How to Get Vintage Wedding Photography
Obviously, it takes a whole wedding to be organized in a vintage style, because "retro" filter in this case will look ridiculous and cheap.
Like the fine art wedding, soft, light and pastel colors are the best way to get a vintage wedding. For example: Beige, peach, soft pink or green, light blue or purple, peppermint, light blue, silver and gold and all shades of brown and burgundy. Materials capable of conveying the spirit of time are completely fit for the style of such a wedding. They are: natural skin, the antique tree, slightly swirly metal, the gold, ceramics and porcelain, flax and cotton, velvet and soft lace, yellowed from time paper.
It also applies to flowers, for weddings in this style you need to delicate flowers of pastel shades: peonies, ranunculuses, bush roses, baby's-breath and hydrangea. They are so sophisticated and beautiful. You won't be able to take your eyes from such a bouquet. Often florists use flowers, of which it is easy to make a composition of the right round shape. Callas, succulent are often found in the bouquet of the bride. The vintage bouquet is very fashionable to decorate with the cameos. This part spices up the wedding and it is the embodiment of the relationship of generations: Instead of a cameo, it is possible to decorate the bouquet with a vintage pendant with a picture of the parents. The bouquet with brooches and with diamonds is marvelous.
Where Is The Best Place For Vintage Style Wedding Photography?
To answer this question, let us answer to another one firstly. Where is the place to keep your old photos? Here you can find all information you need: Memory Remains Or How To Preserve Old Photographs
When deciding where to celebrate, give preference to restaurants that are already styled in vintage. They are often located in antique buildings, there may be columns inside, moldings, murals on the walls, stained glass windows, and other ornamental elements that are inherent in style. It's better to make lightning muted to keep the mysterious flicker of silverware, expensive tissue or mirrors that create a unique atmosphere. The candles are perfect for the evening lighting.
If you want to have an outdoor celebration, the best part is to have a playground in the garden or scenic park under the trees, where you can weigh lights from the light bulbs and the décor features.
The ceremony in vintage style are often decorated with vintage cells, chandeliers, some jars or vases with flowers that can be hung on the branches of trees, chair backs, or special stands along a wedding track to a symbolic altar. Often, instead of a wedding arch, old doors with chapped paint and brass handles are used. The floor vases with floral compositions can be stone or metallic.
Tasty Retro Wedding Photography
The frames of old photos, high candlesticks with regular candles, and crystal utensils will look nice on the wedding tables. Style attribute of the vintage wedding table you must have is the bouquet of flowers in the old high vases.
As a romantic addition, you can use lace napkins and satin bunts on serving objects.
The vintage cake can be tier, huge and fancy, but it also can be modest and have only one layer. Most often, cakes and cupcakes are covered with light cream or mastic, adorned with different patterns and turns, beads, flowers and tapes.
Here A Bride Comes
Vintage bride's dress is a wedding character by itself. If you decide to wear a modern dress, then let it be in the style of some era. The 1920s and 1950s are the most popular ones. What about a backless dress with court train and bead embroidery? Or maybe you like boatneck and ballgown more? Choose your own style. Remember, lace and pearls are always relevant for vintage style.
You can create an exclusive vintage wedding dress by changing your mother's or grandmother's dress.
Try to find their old wedding photos and recreate that look. If those photos are ruined by time, then turn to special services. There you can find a lot of photo restoration samples.
It's going to be a real design thing! If you haven't a dress, you can borrow a part of wedding dress from your nearest, such as a bridal veil or jewelry, and keep family traditions in such a way.
To get the perfect modern vintage wedding photography, you need to take care of every detail.
You better to pay attention to your shoes, hair and makeup and accessories too. Mild waves, short haircuts hiding ears are inherent for the 1920s, as well as a variety of hair ornaments: clips, bandos, bandages, and beautiful bridal cap that can be made with your own hands. For the style of the 1950s, choose high haircuts.
It is important to put accent on either on the eyes or on the lips: arrows, smoky eyes, volume and thick eyelashes, lipstick of a saturated red or burgundy tint — these are the basic techniques that will help you to not only create a stunning vintage image, but also get modern vintage wedding photography that is gorgeous, and not one, but each one of them.
Enviable Fiance
It would be great if the groom replaces traditional costume with vintage. Also, elements such as an unclassical color jacket, a vest and suspenders will suit for sure. Stylish accessories as hats, pocket watches, vintage cuffs or a tie clip will be good addition. But it's better to pick a bow-tie: classic black or colorful one which matches to the wedding color palette. You can even rent a tuxedo for the wedding styled in 1920s.
The boutonniere of groom does not have to be made of flowers. This style will go well with an unusual boutonniere with a feather, a key, a locket, or some other vintage stuff.
The Groom'S Team And The Bride'S Team
Every vintage style wedding photography will be absolutely irresistible if you inform your guests in advance about the vintage theme of your wedding. The usual modern guest outfits can spoil all your efforts and break the concept. Guests should also be prepared and try to match.
Bridesmaids ' dresses should be in pastels and the style resembles the bride's dress, but of course they shouldn't not be so beautiful (just a joke).
It also applies to young men from the groom's side: suspenders, hats, waistcoats. All of that have to be in soft tones.
Vintage Wedding Ideas For Invitations
Craft paper or design paper in brown, coffee, or powdered colors will fit well in the vintage style. The font of your invitations should be chosen based on the fashion of the era you want to recreate: These can be clear and direct art deco fonts looking from the poster of old movies, and may be complicated and elegant romantic fonts popular in the 19th century.
The 50s style wedding invitations can be replaced by bright postcards, and for more romantic and early eras, you should attach invitations to envelopes with handwritten addresses.
Don't Forget About The Details
Little cute things are a big part of our lives, which is a little bit absurd. So it's worth taking care of the details of décor.
If you recreate the wedding of your grandparents, then you will need quality photos. So you better to check out photo restoration prices
Vintage décor can be very different in its style: bright, lush, elegant, or vice versa light, gentle, and touching. To create the correct atmosphere, use all the rare things you can find: Old suitcases and vinyl LPs players, typewriters and cameras, mirrors and black and white photographs in frames, antique watches and telephone machines, luxurious chandelierss and figurines, vintage trunks and boxes, porcelain cups and books and keys.
Each vintage wedding photography requires special props, because the whole point about vintage is stuff.
Still, a special place in a vintage wedding takes a photo shoot. You can give your imagination and take pictures in antiques, on antique sofas and chairs, rent a retro car or make up something else. The most important thing is to feel the atmosphere of the past years that a photographer captures. And the processing of retro wedding photography will also require a certain skill: Black and white frames and sepia are the best for this style.
Tell you friends about this article!

Would you rate the article?
The article has a rating of:
---
Would you like to discuss this article? Feel free too add comments.
Via Facebook:
Via Disqus: