Vintage Valentine Photos - Old Fashioned Valentine Pictures Cards From The 1900s
The tradition to congratulate your beloved people on the Valentine's Day arose in Europe in the 15th century. Even then it was customary to give flowers, sweets and written confessions of love, and photography cards.
The history of vintage Valentine photos
At the end of the 18th century, the collections of romantic poems came into fashion. Then the first printed Victorian Valentines appeared. In the 19th century, postal items were significantly cheaper, so the cards became available to almost everyone. In addition, they could be sent anonymously, which only added popularity to them. By the middle of the 19th century, these Valentine's cards turned into small works of art: they were decorated with textile and paper laces, ribbons, lettering. In the United Kingdom, about half of the total population has necessarily exchanged Valentine's letters. Although the heroes of some Valentines openly mocked the symbol of this holiday, there were other valuable postcards, many of which you can find on Pinterest.
Today in the US, billions of dollars are spent on greeting cards according to the Greeting Card Association, and a few million more dollars are given for flowers and sweets. Many people use colorizing photos services to enhance their grandparents' photographs. But we suggest you leaving all tired ideas and be inspired by the Valentine's Day vintage photography ideas and places to take pictures presented below.
Old fashioned Valentines pictures ideas which were popular in the 1990s
There is a plenty of ways about how to spend the Valentine's Day's photo session funny and interesting. If you combine the romantic atmosphere with the unusual photo session in the style of old fashioned Valentine pictures, then you will get not only a great mood of your models, but also original photos that will enhance your portfolio.
1. Big heart
The heart is the main symbol of this holiday. Commonly, it is depicted in red colors. It can be drawn, used for a background, made from improvised equipment or performed in such an interesting form as on the photo. The girls made the shape of the heart from their bodies. This pose is an unusual one for your vintage Valentine photos.
2.The Cupid's tricks
Cupid is a cute angel who brings the soul mates together. Fluffy wings and a bow are the props which are necessary to become the Cupid on photo. Here you can also use different funny outfits of the Amur.
3.Children-angels
Engage children for photography, they will be delighted with the image of angels, and like no other will convey tenderness and purity of feelings. Such vintage Valentine photos will become the cover for your clients' Valentine cards and will remain in their memory for a long time.
4.Children's Fun
If you pay attention, many postcards depict little children with gifts and hearts. And these old fashioned Valentines pictures are very cute. You can use many photography props: from cute dresses and suits to tuxedos and elegant dresses, valentines, candies, flowers and even kisses on the cheek.
5.Be in motion
A couple which eyes full of love, beautiful and elegant outfits are the one of the best old fashioned Valentine pictures idea. How else could young men and women express their feelings? Of course, in the dance. Make vintage motion pictures in black and white tones.
6.Use paper hearts
Lovers at all times draw and make paper hearts to each other. This idea is great for your vintage Valentine pictures. It can be a good prop for your couple photo session.
7.Playing a game
To implement this idea, you need to choose a cozy studio or your models' room, find the game they like and take photo of them playing cards or something else. Vintage outfits are recommended.
8.Glamorous kiss
This idea should be present in your vintage Valentine photos album. An amazing outfit, a playful pose and kisses. Many kisses.
9.Vintage valentine cards in the style of Pin Up
Since the Pin Up pictures have always been a popular photography genre, the photos in this style can be an excellent Valentine's Day vintage gift. Girls make the appropriate make-up, dress beautiful clothes, and do not forget about the smile and flirting look.
10.Ordinary story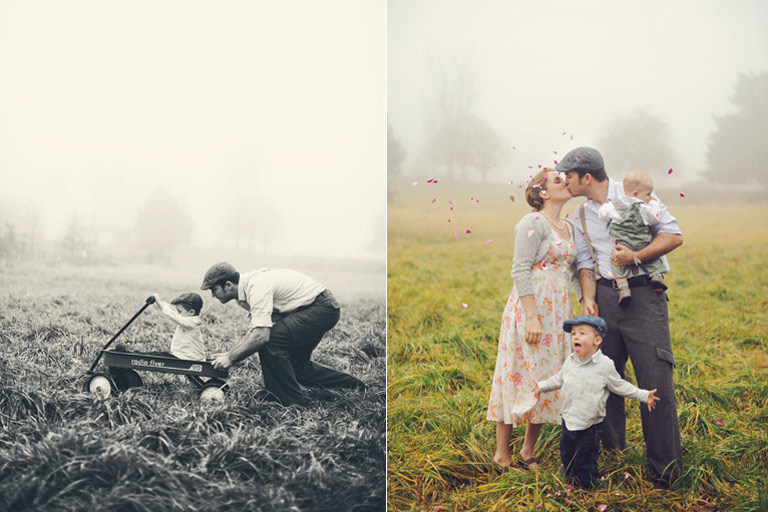 Naturalness is the best entourage for sincere feelings. All feelings in the Valentine's Day vintage photos could be shown in an ordinary cafe, on a walk, or anywhere.
11.Romantic love story photo session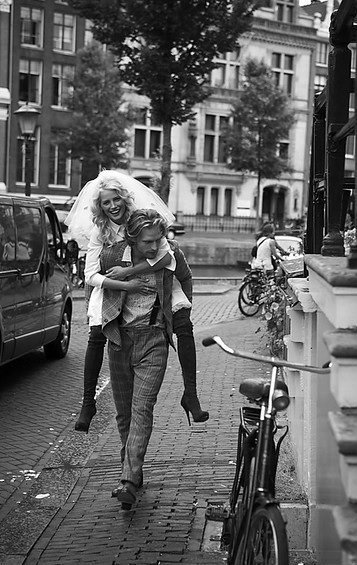 This option is suitable for those couples who have recently become engaged and want to do pre-wedding photography in the role of the bride and groom. Wedding and all sorts of cute accessories in the style of Valentine's Day have not hurt yet a single photoshoot. Therefore, combining the engagement and this beautiful holiday is the best way to get wonderful vintage Valentines images.
12.Tree of Love
Could it be a special place for dating under a large sprawling tree, where everything began or which is simply dear to your heart? Decorate the tree with hearts and create a romantic meadow around the photoshoot, and that's the perfect place to take photos! Earlier, on some old fashioned Valentines pictures, it was depicted how men carved the shape of a heart on a tree and inscribed his name and the name of his love. By the way, in our time, this is a top idea for a couple photoshoot.
13.Exchanging gifts
Many vintage Valentine pictures show the moment of exchanging the gifts or presenting a surprise to a woman.
14.Two in a Boat
Nowadays, a boat trip photo session is a wonderful and romantic idea, which is used not only on the Valentine's Day. The main thing is to choose a really picturesque place with good weather conditions.
15.Riding a bike in the woods
If you want to take old fashioned Valentine pictures outside, this idea is the best for you. Choose appropriate outfit, rent a vintage bike, and ask your models not to pose. Relax and feel free. This is the best variant to catch the live feeling.
16.Note the background
If you want your vintage Valentine pictures to stand out from the crowd of thousands of photographs, choose an extraordinary background.
17.Thinking about love
Sometimes and more often the Valentines were sent by mail or through a messenger and one could only guess what feelings and expressions his/her beloved one had when receiving and reading such love notes. Imitate this moment and design funny vintage Valentine pictures with the help of photo retouching.
18.Festive fuss and preparation
The photograph shows how women prepare for the holiday and the arrival of their loved ones. This idea can be displayed in a modern photoshoot, especially if the gift is made by hand.
19.Star vintage Valentine postcards
Even the celebrities actively participated in the photo sessions timed to this romantic holiday. As usual, several holiday attributes and the Valentine's card is ready.
20.Real 1930's Valentine cards
Create amazing vintage Valentine postcards by means of a collage.
We hope that these vintage ideas will be useful for you in couple or family photoshoot, which can be arranged both in a vintage style and transfer that atmosphere in the modern one. Have a good mood, and let love accompany you everywhere!
Tell you friends about this article!

Would you rate the article?
The article has a rating of:
---
Would you like to discuss this article? Feel free too add comments.
Via Facebook:
Via Disqus: